About Us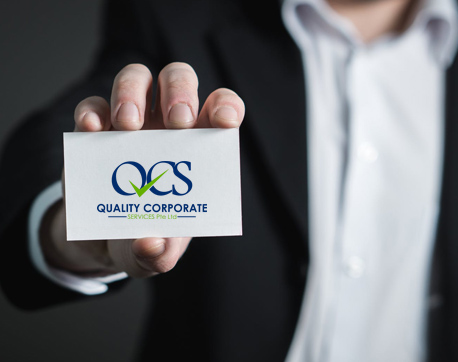 At Quality Corporate Services Pte Ltd, we love combining our professional skills with dedicated service and turning both into a peace of mind for our clients, so they never have to worry about their businesses' financial accounts or tax records again. We choose to have the word "Quality" in our name, as we strongly believe that all our clients deserve high quality services. We know how frustrating it is when you have to constantly remind your corporate service provider on outstanding matters or when they are unable to meet your expectations. At Quality Corporate Services Pte Ltd, your satisfaction is our priority.
Our clients come from a diverse range of industries and include investment holding companies, F&B businesses, B2B service providers, educational service providers, medical and tuition centres. We work closely with each business to provide expert advice and reliable services on taxation and corporate laws in Singapore and other jurisdictions, helping them to maximise benefits and to avoid unnecessary financial penalties. We work with both smaller owner-managed businesses as well as listed companies. No company is too small for us to handle.
The chartered accountants and chartered secretaries on our team have on average, 15 years of industry experience in performing accounting, audit, inspection, finance, tax, corporate advisory, payroll and GST services. When you engage us, you are backed by a team of accredited advisors with strong track records, helping you claim back time to focus on core parts of your businesses.
We are also a registered filing agent with the Accounting and Corporate Regulatory Authority, and our staffs are registered with the respective professional bodies such as the Institute of Singapore Chartered Accountants, Association of Chartered Certified Accountants and Institute of Chartered Secretaries and Administrators. Speak to us for advice on doing business in Singapore, outsourcing your accounting and payroll functions to our dedicated specialists, or when you need to appoint a nominee company secretary or company director.